PLACES
MISSOURI
ARKANSAS
COLORADO
NORTH CAROLINA
TENNESSEE
LOUISIANA
MEXICO
JAMAICA
GRAND CAYMAN

CRITTERS
BUTTERFLIES
CATS
MAMMALS
INSECTS
BIRDS
REPTILES
DINOSAURS

THINGS
LANDSCAPES
ARCHITECTURE
NATURE
FLOWERS
STILL LIFE
CEMETERIES
Welcome...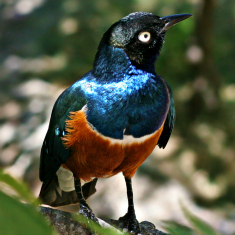 Hello there! My name is Heather and I'd like to welcome you to my website. As a photographer, my eye is drawn to nature's unending miracles, from the tiny to the tremendous, as well as the grandeur of urban decay: abandoned buildings, timeworn cemeteries and centuries-old antique architecture. From the seagull-speckled sunrises on the shores of North Carolina, to the clear Caribbean waters of the Cayman Islands, to the stunning views of Tennessee's Great Smoky Mountains, to the nighttime neon of New Orleans, my photographs are my visual travelogue. Whether I'm creeping through overgrown areas in chase of dragonflies, rolling around on the ground with kittens or wandering through old cemeteries with "No One Knows I'm Gone" in my head, I live for these serendipitous discoveries. Come take the journey with me!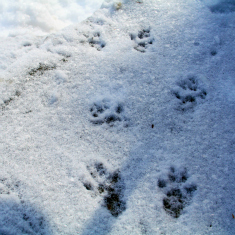 December 13, 2012. Happy holidays, everyone! I have a couple updates to bring you today. First off, I'm excited to announce that my prints can now be purchased on Etsy! I currently have some landscapes plus a few butterflies and still lifes, and many more will be added in the coming days. Click here to visit my shop. Please know that if you are interested in purchasing a print that is not available there, or would like to buy something outside of Etsy, you can always email me to do so. In other news, with winter now upon us, I decided to tweak my layout in celebration of the upcoming holiday season. The site is now decked out in a Christmas-y red and green color scheme, and each page's main image has been switched to a snowy one, as you can see above. Additionally, I have updated my blog with a post featuring my favorite winter-themed photographs. Click here to stroll through the snow. I hope each and every one of you have a very merry Christmas and a happy new year!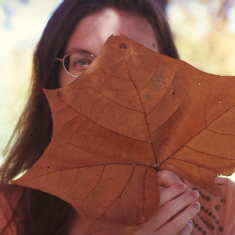 October 28, 2012. Happy Halloween! Autumn has long been my favorite season, and October my favorite month, so I can't help but spend sweltering summer days dreaming about pumpkins on porches, streets blanketed in colorful leaves and chilly, overcast days. For a leaf-strewn walk down memory lane, visit my blog for glimpses of this year's autumn, as well as autumns past, including corn mazes, fiery trees, fallen leaves and Smoky Mountain streams. With four weeks of amazing weather, lots of travel and a ton of fall festivities, this has been an exceptionally spectacular October for me. Here's to haunted houses, pumpkin patches, orchards, vibrant leaves above, crunchy leaves below and oddles of pumpkin-flavored food. Proceed to the blog!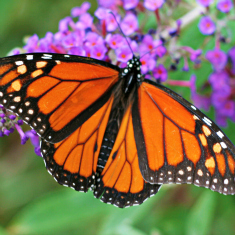 September 21, 2012. For all you butterfly lovers out there, I've got an exciting update for you! Last month, I attended my first Festival of Butterflies at Kingsville, Missouri's beautiful Powell Gardens. What an amazing experience it was! Once inside the indoor butterfly conservatory, I was greeted with hundreds of tropical butterflies flitting about. It isn't hyperbole to say it was a magical day! I was able to capture over a dozen new species, including the Peleides Blue Morpho, Atlas Moth, White Peacock, Julia Heliconian, African Moon Moth, Owl, Rothschild's Atlas Silkmoth, Queen, Sara Longwing, Great Southern White, Mexican Bluewing, White Morpho, Cattleheart and Spicebush Swallowtail. I also got new photos of the Monarch, Buckeye, Viceroy and Pipevine Swallowtail, and out in the gardens, I shot my first Great Spangled Fritillary. I've added a page to the Powell Gardens section for all these new photos. Check it out here!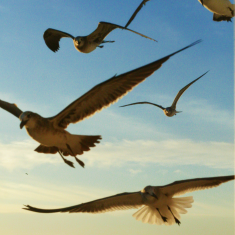 July 30, 2012. Welcome to the newly redesigned Heather Yarnell Photography! Things are quite different from the previous layout, so please take a look around and get yourself acquainted with the new website. I've broken my portfolio galleries down into further categories, so you can now browse by both location and subject. Additionally, hundreds of new photos have been added! From the clear Caribbean waters of the Cayman Islands, to the seagull-speckled sunrises on the shores of North Carolina, to the nighttime neon of New Orleans, to the stunning views of Tennessee's Great Smoky Mountains, my photo travelogue has grown in leaps and bounds. Use the links on your left to view the gallery of your choice, or use the links above to explore my print shop, browse my blog or learn more about the photographer.